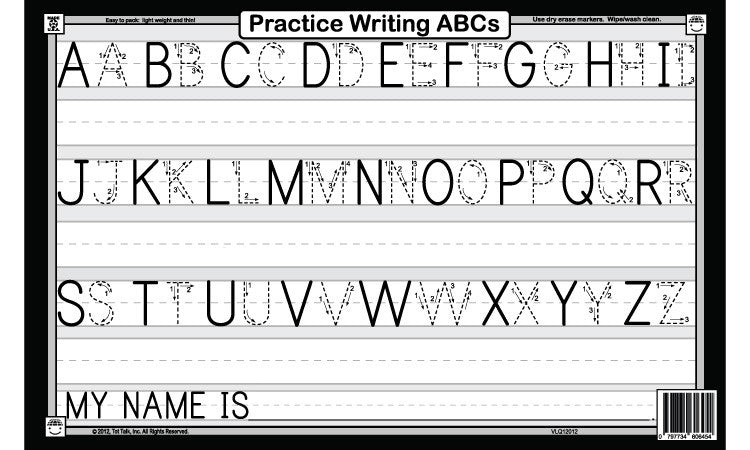 ABCs & Numbers Gift Set
Regular price

$18.00

Sale price

Unit price

per
Sing the ABCs to babies in the womb! Kids are sponges and learn far earlier than we may understand. Exposing little children at ages of 1, 2 and 3 by pointing to alphabet letters and numbers and sounding out the names will help them get a jump on this entire learning process and be ready to tackle Kindergarten with ease. These placemats are several years of learning because kids start by letter and number recognition, letter phonetics (sounding out each letter), writing letters and numbers properly and learning how to count. This set includes ABC Animals (upper case ABCs), Lowercase ABCs and Count Bugs. Placemats allow kids to practice again and again until they master these skills! Learn how to write ABCs in both upper case and lower case on the back sides as well as the numbers 0 – 9! Learn every day! Recommended age: 2 - 7.

Tot Talk Placemats are:

• MADE IN USA
• Safety-Approved
• Award Winning
• Anti-bacterial - Wash with dish soap; placemats dry quickly
• Used in homes, schools and on the go, traveling or in a restaurant
• Lightweight and durable
• Dimensions: 17.5" x 11.5"

Placemat Cleaning TIPS:
To clean,

• Use WET paper towel with washable markers
• Use DRY paper towel with dry erase markers
• Do not use water on dry erase markers
• Antibacterial dish soap/water may be safely used to disinfect placemats
• Dishwasher not recommended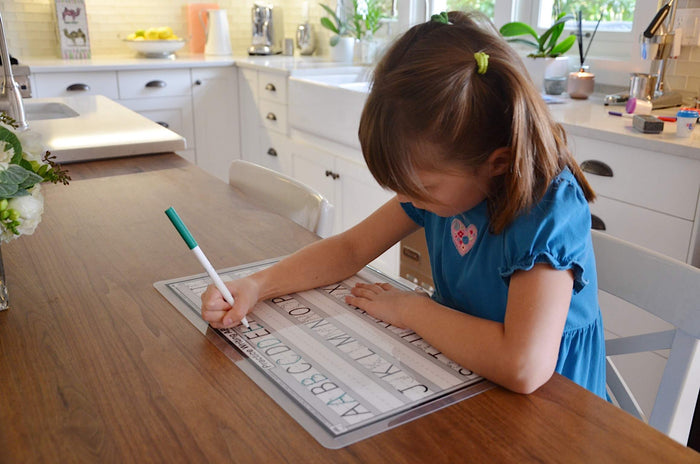 Why Tot Talk?
Extensive educational options for all interests


Double the education compared to other kids' placemats (Tot Talk's are double-sided). 


Placemats, made from highest quality, durable lamination, last years, even after many washes.


Kids can use washable AND dry erase markers on the mats (versatile and easy to clean).


Made in the USA


Safety tested annually by certified, Safety Testing facility in the USA