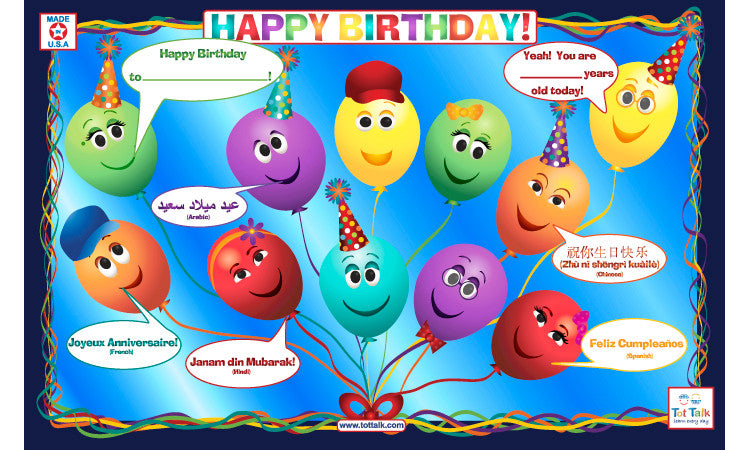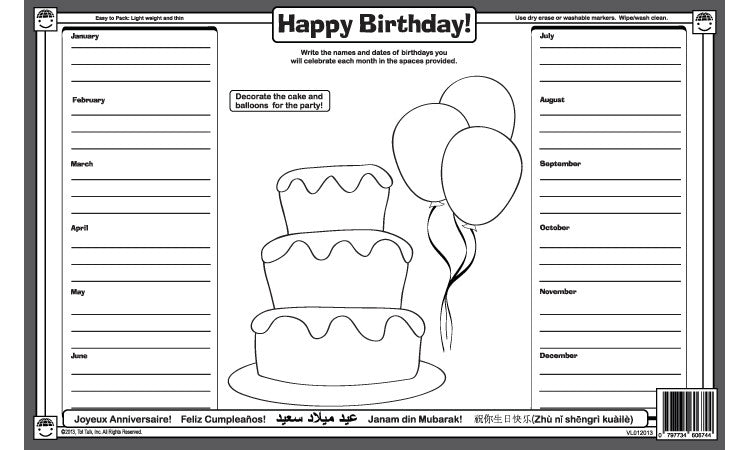 Happy Birthday! Placemat
Regular price

$7.99

Sale price

Unit price

per
It comes a point in time when every child yearns to know when his or her birthday is and how many more days will it take for it to arrive! The Happy Birthday placemat allows a child to think and talk about when his or her birthday is and when family and friend's birthdays are too. On the back side, children can learn about birth stones and flowers and their horoscope sign and the Latin symbol associated with it. Happy Birthday to YOU!
MADE IN USA
Safety-Approved
Award Winning
Anti-bacterial - Wash with dish soap; placemats dry quickly.
Use dry erase or washable markers. Kids can also wipe clean with paper towel or eraser. A spray bottle is fun too!
Used in homes, schools and on the go,travelling or in a restaurant.
Age Recommendation: 2 - 6
Lightweight and durable.
Dimensions: 17.5" x 11.5"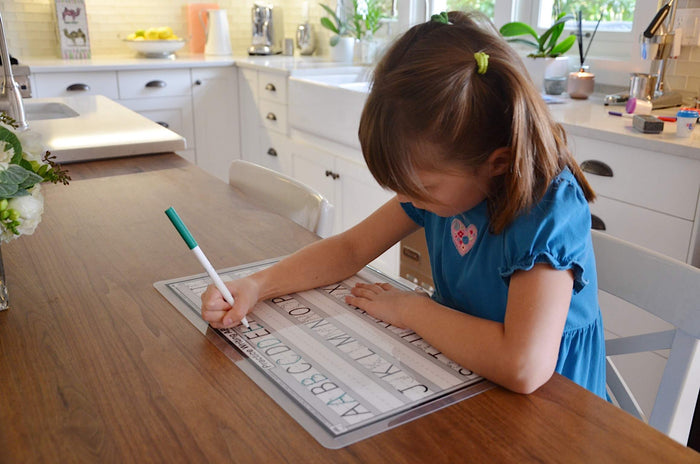 Why Tot Talk?
Extensive educational options for all interests


Double the education compared to other kids' placemats (Tot Talk's are double-sided). 


Placemats, made from highest quality, durable lamination, last years, even after many washes.


Kids can use washable AND dry erase markers on the mats (versatile and easy to clean).


Made in the USA


Safety tested annually by certified, Safety Testing facility in the USA