Explore the World Placemat
Regular price

$7.99

Sale price

Unit price

per
We live in a beautiful, "small" world. Explore our 7 continents and their respective countries and learn about our five oceans with Tot Talk's informative placemat. Use this placemat to look up countries or territories that are featured in the news. Discuss where family and friends are from or where your next vacation will be. Test your knowledge on the back side! Recommended age: 4 - 100+.
Tot Talk Placemats are:

• MADE IN USA
• Safety-Approved
• Award Winning
• Anti-bacterial - Wash with dish soap; placemats dry quickly
• Used in homes, schools and on the go, traveling or in a restaurant
• Lightweight and durable
• Dimensions: 17.5" x 11.5"

Placemat Cleaning TIPS:
To clean,

• Use WET paper towel with washable markers
• Use DRY paper towel with dry erase markers
• Do not use water on dry erase markers
• Antibacterial dish soap/water may be safely used to disinfect placemats
• Dishwasher not recommended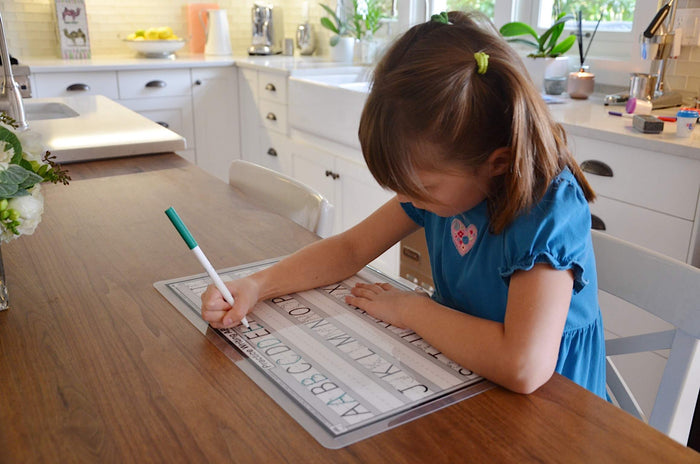 Why Tot Talk?
Extensive educational options for all interests


Double the education compared to other kids' placemats (Tot Talk's are double-sided). 


Placemats, made from highest quality, durable lamination, last years, even after many washes.


Kids can use washable AND dry erase markers on the mats (versatile and easy to clean).


Made in the USA


Safety tested annually by certified, Safety Testing facility in the USA